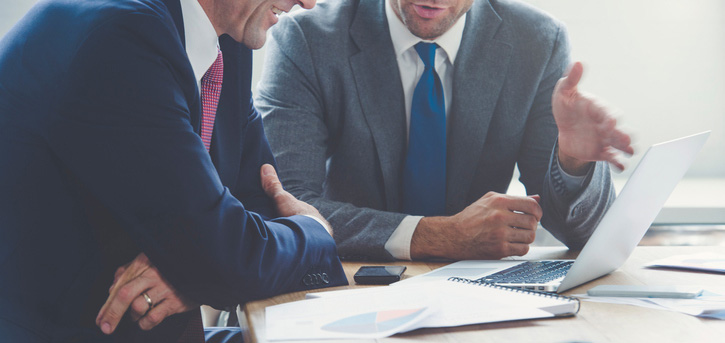 Strategic Planning
Perform an analysis of your organization's current position, the factors that may affect it in the future, the way the organization wants to position itself in the future, and the steps that need to be taken to accomplish the specific objectives that are established.
Profit Improvement
Identify, quantify and assist with implementing opportunities for income enhancement and nonstaffing related expense reduction improvements that will increase bottom-line profitability.
Process Reengineering
Recommend changes which will align your organization's structure, people, and processes with future growth and profitability objectives. Organization structure and procedure recommendations will focus on the appropriate mixture of productivity, profitability, quality control and customer service.
Staffing / Productivity Analysis - NewStaff® / TellStaff®
Utilize our proprietary NewStaff® and TellStaff® transaction tracking methodology to identify the appropriate staffing level and hours of operation at each retail location. Identify and quantify operational methods and procedural improvements; promote process standardization and automation; and identify and assess the impact of economies achievable through consolidation or realignment of responsibilities.
Human Resource Management
Develop an internal structure with job descriptions, career paths, responsibility grades, salary ranges, and performance evaluation training. This structure will improve customer service, marketing and reporting relationships to enhance the organization's ability to attain its strategic objectives.
Incentive Compensation
Enhance your organization's ability to meet or exceed its objectives by providing incentives and awards to those individuals who achieve the desired levels of performance.

Overdraft Checking Services
Design and implement an overdraft checking service to improve overdraft processing, enhance customer service and increase non-interest income.
Merger & Consolidation Analysis
Determine the appropriate internal organization structure, the location for various deposit and lending activities, and the required staffing level at all locations; identify potential improvements in procedures and workflow; and identify data processing and other automation opportunities.
Expert Witness Testimony
Assisting attorneys in working with their bank and non-bank clients to evaluate procedures and testify concerning relevant issues.
Customer Opinion Surveys
Determine whether you are really meeting your customer's needs and expectations. In today's competitive market, set yourself apart from the rest and go straight to the source to find out what you customers think about your products, services and staff.
Budgeting
Develop a process, involving all responsibility centers, to help establish financial objectives, formulate plans to obtain objectives, measure performance and evaluate results.
Policy & Procedure Reviews
Identify key opportunities to help strengthen internal controls, enhance procedures, improve policies, and increase quality in the deposit and loan areas.